VBAM Games is pleased to announce joint ventures with Ground Zero Games and Steel Dreadnought Games to provide official campaign support for their products. VBAM Games has recently released a new version of its Victory by Any Means campaign system which will be used to support the extensive and comprehensive tactical games and miniatures lines produced by both partner companies.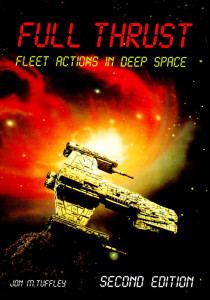 "I think Full Thrust and Colonial Battlefleet are a good fit for players that are running Victory by Any Means campaigns," said Jay Washcak, President of VBAM Games. "These projects are something that we've had in the discussion stages for quite some time and we're happy that we can now begin moving forward to deliver a well-integrated strategic campaign solution with our new Victory by Any Means product line."
The Ground Zero Games supplement will feature rules for campaigns using Full Thrust, long a favorite tactical starship combat system among VBAM fans. Not only will you be able to convert your favorite Full Thrust ships into Victory by Any Means, but we will be including support and scenario information for the immersive Full Thrust setting. Additionally, fans of the VBAM miniatures line will be able to use Full Thrust to resolve all their campaign battles and create a variety of new units for their campaigns. At this time we are also planning Dirtside conversions and support, but may be restrained by book size if the Full Thrust project is as complete as we plan to make it.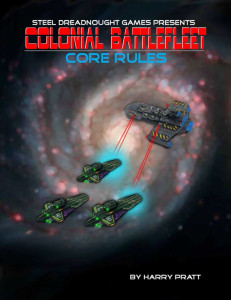 Colonial Battlefleet, another popular tactical space combat system, is another favorite with many in the VBAM audience. The flexibility of Colonial Battlefleet's tech system, as well as their setting, offers a tremendous amount of playability to Colonial Battlefleet players, as well as an excellent tactical layer for current VBAM customers.
VBAM Games is seeking invested playtesters willing to help us test these dynamic projects. We are excited to work with both Ground Zero Games and Steel Dreadnought Games and looking forward to the worlds we are going to build together. If you're interested, visit our Playtesting where you can find a Non-Disclosure Agreement (NDA) and instructions on how to submit and join the ranks of VBAM's playtest brigade.